1 tag
Helllooo tumblr app! 😃
robertgillies: I couldn't resist sharing this...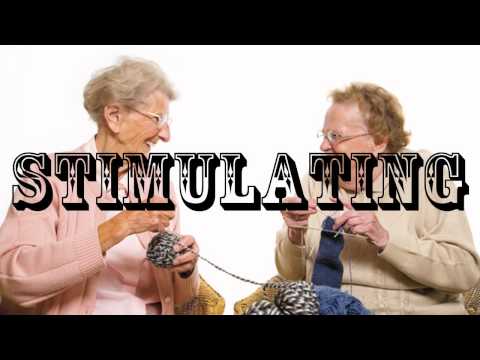 Robert Gillies Speaks Songwriting →
My fiancé, Robert, was just featured in a magazine! Check it out—pretty cool!
Ben Does Life.: One of the most popular emails I... →
bendoeslife: "I'm stuck. I know I need to turn my life around but I have no motivation. Have you ever been stuck? What's your advice?" And the truth is, I was stuck for the first 22 years of my life. It's always there; you know you need to do something, but you don't. It's overwhelming to even think…
1 tag
I was having a particularly hard time at work today—to be honest, I'm not really sure why. I was unfocused and scattered, which made me slower than normal and sort of put a dimness on what I usually believe to be a radiant outlook.  Not many realize how difficult working in retail can be—in fact, I almost forgot what multi-tasking really looks like.  For those of you who...
Scones and a Ring
Coyly stealing glances at my new engagement ring I eat my homemade fruit scone while listening to the witty banter Robert and my new step-father in-law, Jeremy, share; I am overfilled with joy. It occasionally seeps out with random bits of nonsensical laughter. We're sitting at the family dinner table—a place where for the past month I have shared scones, discovered Weetabix, and...
1 tag
Castles in the Air...?
I walk through the castle realizing for the first time how big it really is, "Have you never been to a castle?" Robert inquires seeming a bit surprised by my awe. Being from the states the only time I have ever heard "castle" in a sentence was during my Social Studies lesson back in 6th grade. So when Carolyn, Jeremy, and Robert took me to see Stirling Castle (a ten minute...
Mull Seashore
Yesterday, we drove over to the west side of the island which overlooked the Atlantic Ocean. The waves crashing on the cliffs reminded me of something out of Wuthering Heights especially as the day grew darker and only the shadow of the waves could be seen along the edge of the rocky shore.  Robert and I got out and actually walked to the beach at one point. As we walked the landscape seemed to...
1 tag
Sunshine on My Shoulders Makes Me Happy!
I have officially been in Scotland for two weeks and I have an announcement, Ladies and Gentleman:                             I MISS THE SUN!!!!!!!!!! There are so many things I love about it here: the rolling hills, fresh air, more fog than I have ever seen in my life, and how damp it is (as I mentioned before, my sinuses just do better). In fact, I keep telling Robert how much Scotland...
"Break Again" By Robert Gillies and Charlie Puth →
Check out this amazing new single co-written by Robert Reid Gillies and Charlie Puth! Charlie Puth and Emily Luther singing with Robert Gillies on guitar ENJOY!
Observations...
After a long journey back from Keswick I was so exhausted last night I ended up falling asleep at 7pm without posting a blog I promised so here it goes! Do you ever get a different vibe or energy from different people and places? Well, I do, and having never traveled outside of the United States before it never really occurred to me how different a place could feel to me. Before I left people...
Tea and castles
I woke up yesterday morning to the most beautiful sound—Carolyn, Robert's Mum, playing the viola while waiting for one of her students. Then, as if this place couldn't get any more magical, I look out my window and it reminds me of a scene from "The Secret Garden"—slightly foggy and yet through the frosty glass of my window I spot glimmers of green moss on the...
Airports and scones...
The last 24 hours have been insane so let me break it down for you—   SATURDAY 8:30 A.M. I arrive at check-in for my flight and I'm informed that my 10:34a.m. flight has been delayed until 12:50p.m. due to mechanical issues and that I would now be landing in Boston at 7p.m. instead of 4:20 (For those of you who don't know my ONLY flight to Scotland leaves at 7:20p.m). That...
So Excited for BenDoesLife! I can't wait to read...
bendoeslife: December 5th, 2011 — The day I signed my book deal contract.  Holy shizz, y'all. Celebrate.  Mom, you can be proud! Edit: Yes, I signed the most important contract of my life in a Subway. There is most definitely a small piece of lettuce stuck to the back. 
10 tags
My First Post
Hello and welcome to my new blog! I'm so excited as I am very new to the world of blogging. In fact, for a long time I thought blogging was a type of flogging, but much cooler and acceptable in hipster society. Anyway, this is where I will be writing about my discoveries about life, love, and the world!  I will be traveling out of the country for the first time ever in my life and I could...
11 tags
One World Heart Project →
One World Heart Project is a non-profit dedicated to exploring the Art, Science, and Spirit of simple acts of giving
Robert Gillies' cover of Good Love Is On The Way →
robertgillies: Check out Robert Gillies' latest cover of John Mayer's Good Love Is On The Way—and while you're at it—check out his blog too! ;)
"My calamity is My providence, outwardly it is fire and vengeance, but inwardly..."